What Are Negligent Security Claims?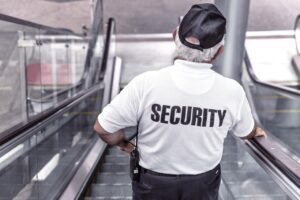 When property owners and managers fail to keep their premises safe for those who live on them or enter as guests (such as customers or clients), any ensuing accidents can lead to negligent security claims. Such Negligent Security Claims can be brought by those who are injured in accidents caused by unsafe conditions or who have been injured by criminal activity (due to inadequate security measures). If you've been injured as a result of a property owner or manager's negligent security, it's time to consult with an experienced Los Angeles personal injury attorney. 
Injured by a Third Party
Whether you're at home in your apartment, at a hotel, or in a commercial enterprise, if you fall victim to a third party's violence, it's an incredibly tricky situation. You expect such destinations to be reasonably secure, and when they fail to be, the results can be disastrous. You may have to file charges against both your assailant and the property owner or manager in such instances.
Security Measures
To bring a successful negligent security claim, you'll need to be able to demonstrate that the property owner failed to take the necessary reasonable security measures that could have helped to prevent the incident from happening in the first place. This is complicated by the fact that appropriate and reasonable security standards tend to vary from property to property. For example, areas associated with higher crime rates likely require more significant security measures than many other areas do.
The Elements of Your Claim
To be able to bring a negligent security case, the following elements must be proven:
The event was foreseeable. This means that the property owner should have reasonably known that such an event was a possibility. For example, if it occurred in an area known for high crime, the incident that left you injured was likely foreseeable.
Security measures could have helped prevent the incident from happening.
Implementing the security measures that would have been necessary to help prevent the incident would not have been overly burdensome for the property owner.
If the event that left you injured could have been foreseen and if implementing the appropriate security measures that would have been necessary to help prevent it from happening would not have been overly burdensome, the court may find against the property owner on the grounds of negligent security.
Common Security Breaches
Every negligent security claim is unique to the specific situation. Still, there are some types of security breaches that commonly apply, including:
Failing to have an adequate number of security personnel
Failing to have security personnel with adequate training or who are appropriately screened
Failing to have safe locking mechanisms for windows and doors
Failing to have sufficient lighting, security cameras, or security alarms
Consult with an Experienced Los Angeles Negligent Security Claims Injury Attorney Today
If a third party's violence causes you to be injured on someone else's property, the experienced Los Angeles personal injury attorneys at Jahrmarkt & Associates are committed to skillfully advocating for your best possible case resolution. Your case is important, so please don't hesitate to contact us online or call us at 310-226-7676 to schedule a free case evaluation today.