Truck Accidents
Truck Accidents
Unique Challenges of the Truck Accident Case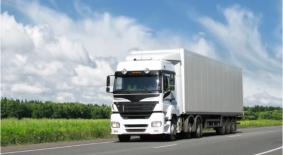 Truck accidents in Los Angeles present different challenges for a California personal injury attorney.  In personal injury cases involving a truck accident, there are State and Federal regulations that must be considered.  These govern the truck operators and owners.  The increased vehicle weights involved in truck accidents can lead to more severe injuries or death.   This raises the stakes  in personal injury cases involving a truck accident because of the amount of potential compensation. Complex issues in the investigations often arise.  Insurance coverage can be more difficult to sort out.  Don't sell your personal injury claim short.
Our experience and knowledge enables us to obtain the most compensation for our clients in truck accident cases.  We use the top truck accident experts and accident reconstructionist. We can establish liability against the truck driver, even in cases where liability appears against you. These investigations are critical to most cases:
Who owns the truck, trailer and chassis
Analysis of the truck operator's  driving record
Truck maintenance history
The truck company's incident rate
Operator training issues
Safety record of the truck owner's company
Cell phone and black box subpoenas
Proving operator negligence is only part of a truck accident case.  The value of a truck accident is more commonly derived by proving the significant amount of damages rather than fault. We know how to maximize compensation for those injured in truck accidents by employing the right team of medical experts.  Only these types of doctors can quantify damages for brain, spinal cord, broken or crushed limbs and other catastrophic injuries.  These injuries are common in truck accidents. A truck accident personal injury case often means high medical bills and heavy property damage to your vehicle.
Call us at (310) 226-7676 for a free consultation on the phone or set up an appointment to come in and talk in person.  The sooner we talk, the sooner we can start our investigation of the truck accident, which may be the difference between winning and loosing your case.