Practice Areas
Personal Injury Attorneys Los Angeles Practice Areas
After an accident happens, your ordeal has only just started.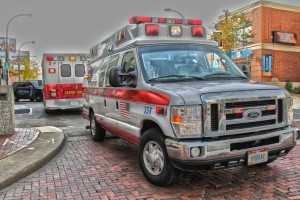 Our Firm works to make your life easier.  We provide knowhow during the process of seeking compensation for your personal injury or for the death or injury someone in your family.
In any personal injury case, it is essential that you quickly retain a knowledgeable and well respected plaintiff attorney. If you select the wrong lawyer, you can end up with a low settlement of your case.  Even worse, outright loss in your lawsuit. Hiring a lawyer soon after the accident or personal injury enables the lawyer to investigate the accident before evidence is lost or destroyed, witnesses disappear and memories fade.
Our Personal Injury Practice
We Handle All Types of Personal Injury And Wrongful Death Cases, Including: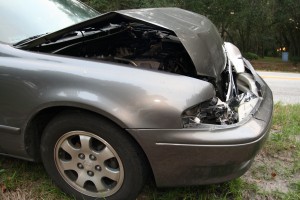 Each car accident in California is unique, involving different facts, damages and injuries. Most accidents are caused by negligence of a driver, in other words the failure to follow the rules of the road. Other accidents can be caused by defective road design or some other dangerous condition of the roadway. In that case the City or State of California might be liable for your injuries. Accidents can also result from driving under the influence of drugs and alcohol or high speed reckless driving. Most accidents involve some kind of personal injury.  Our goal is to tailor our representation to the unique circumstances presented by your case. We pursue all responsible parties and their insurance carriers to maximize your recovery.  Your personal injury case can seek damages for pain and suffering, medical bills, lost wages, property damage claims and other issues. We handle all types of motor vehicle accidents:
Automobile Accidents
We understand the California Vehicle code, in layman's terms, "the rules of the road" and engineering principles to help support your version of how the accident happened. This will help us prove the responsible driver caused the accident and resulted in personal injury. When we need to, we have a network of expert witnesses – engineers who can review data and assist us in finding the other driver at fault.
Trucking Accidents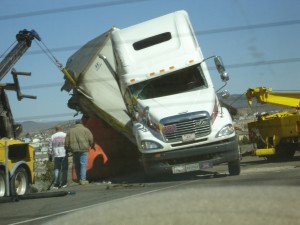 Trucking accidents can be more complex due to the special duties imposed on commercial carriers and the catastrophic injuries often associated with trucking accident. We have experience finding trucking companies responsible in personal injury cases.
Motorcycle Accidents
Public perception is often adverse to Motorcyclists.  They are often are blamed even when the other motorist is at fault. We work hard to discover the truth and maximize much-needed compensation.
Bicycle and Pedestrian Accidents
If you or your child was hit by a motor vehicle while walking the street or riding a bicycle, we work to keep the focus on the negligence of the driver. Many people are not aware of the rules imposed on bicyclists in the City of Los Angeles and other parts of Southern California. There are times when riding on the sidewalk is a defense to the other driver. We know how to overcome these arguments often used by insurance companies to deny personal injury claims. It is critical to have knowledgeable attorney on your side to help you navigate these rules.
Drunk Driving Accidents
Drunk driving cases differ from other automobile accident cases in significant ways. When the accident is caused by a drunk driver, you may be entitled to punitive damages on your personal injury claim.  Of course we still seek compensation for pain and suffering, medical expenses and wage loss. These claims should be presented at the outset of the case. It is also important to coordinate your personal injury case with the criminal case brought by the prosecutor. In addition, drunk driving cases present issues with obtaining evidence of the other driver's blood alcohol content. We know how to get those records and will not be fooled by claims of privacy.
Hit-and-Run Accidents
If the driver who caused the your accident left the scene without providing identifying information, you still have the right to recovery. We can help recover damages for personal injury under your own auto insurance policy by pursuing an uninsured motorist claim. It is also important that you start investigation of these claims early as traffic cameras and private business surveillance systems might contain information that could be deleted over time.
Uninsured or Underinsured Accidents
Many drivers in California are uninsured or maintain minimal insurance coverage. In that instance, your personal injury case can be against your own insurance company who will, essentially act like the responsible party's insurer. We can assist you by presenting an uninsured or underinsured personal injury claim with your own insurance carrier.
Brain, Spinal Cord and Catastrophic Injuries
Catastrophic injuries require an experienced attorney to obtain the long-term compensation required for a brain injury, paralysis, lost limb or other life-changing injuries. Expensive expert witnesses must be employed to prove damages in high damages cases.  The stakes are higher in personal injury cases involving these kinds of injuries and we can help.
Premises Liability
Property owners are responsible for keeping their premises safe and free of dangerous conditions. People are often injured on somebody else's property due to the owner's failure to act reasonably in the management and maintenance of the property. These personal injury cases, often slip and trip and falls, can be difficult cases to prove and many law firms are skeptical of the value these cases present. It can often be hard to prove that the cause of a slip and fall was a dangerous condition. In addition, as the injured party, it is your duty to prove that the land owner knew about the dangerous condition and was unreasonable. Unlike other firms, our office has had significant success in a wide range of premises liability matters:
Trip-and-Fall or Slip-and-Fall
We have represented many clients who were seriously injured because of a wet or slick floor, a tripping hazard or other dangerous condition that the property owner failed to address.
Construction Defect Injury
We handle matters involving improper construction and or building code violations maintenance that caused an injury.
Hotel Injury
If you have been injured in California but you live out of state, your personal injury claim might have to be filed in California. Even if your home state would allow you to there, Los Angeles is one of the best venues in the country to file a lawsuit. Because of high living costs here, juries are more comfortable awarding high verdicts than elsewhere in the country. If you live in California but were injured at a hotel or resort out of state, or even out the country, your case should be filed here. We know the arguments that favor keeping the case in California and defeating the insurance companies attempt to change the venue to a state less favorable to plaintiffs. We represent both out-of-state visitors injured at Los Angeles area hotels, resorts, recreation facilities and amusement parks here and residents of California injured elsewhere.
Negligent Security Assault
If you were attacked or assaulted because of inadequate security or other protective measures, we will pursue rightful compensation on your behalf.
Wrongful Death / Catastrophic Injury
If you suffer a catastrophic injury, your life can be dramatically changed forever. Often these injuries require lifelong medical care and can be permanent. Our office seeks to maximize the compensation we obtain for those catastrophically injured. If you need lifelong care and are never be able to work again, you only have one change to make your case – there are no second chances. If you or your family member suffered a catastrophic personal injury or death, we know how to pursue the responsible party for the most compensation.  This includes for your pain and suffering, medical expenses, future medical expenses and care, lost earnings and future earnings, and the loss of that person's companionship, services and support in a wrongful death case.
Contact our office today to take the first step toward ensuring that your rights under the law are upheld. We are committed to maximizing your compensation and protecting your rights. For a free consultation call us toll free at (310) 226-7676 or contact us online.