Drunk Driving Accidents: Financial Compensation for New Year's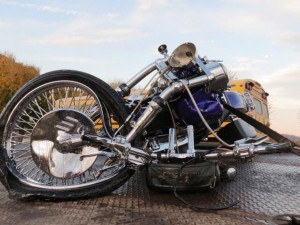 Given the celebratory atmosphere, New Year's is perhaps the worst holiday for Drunk Driving Accidents on the calendar. Unfortunately, many people feel the need to get behind the wheel, even after they have had too much to drink. The result is that everyone else around them on the road is in increased danger.
For New Year's 2020, police in California were very busy arresting drunk drivers. They made nearly 500 arrests in a 30-hour span. This amounted to one DUI arrest every four minutes. For every drunk driver arrested, there were likely countless more who were not caught by police. This followed a New Year's enforcement period in 2019, where 25 people were killed and 270 injured by drunk drivers in California.
Drunk driving injuries may be more severe than those suffered in other car accidents. This is because the drunk driver is driving erratically and often at an extremely high rate of speed. Other drivers often cannot take evasive measures to elude drunk drivers, making serious injuries even more likely.
You Can Also File a Civil Lawsuit in Drunk Driving Cases
While drunk drivers face criminal punishment for their actions, that does not begin to compensate you or your loved one for the costs of injuries suffered at their hands. For that, you need to file a civil lawsuit against the drunk driver. The good news for you is that they can also be held responsible civilly in addition to their criminal penalties.
The drunk driver's car insurance will pay for damages up to the policy limits. However, drunk driving civil lawsuits also often involve a charge of intentional misconduct. If you are successful in a court case and get damages for this or any other punitive damages, the driver's insurance will not cover those. Instead, you will obtain a civil judgment against the driver that you would need to enforce.
In California, if someone is convicted of drunk driving, they are automatically considered to be negligent. This is even true if their charges ended in a plea bargain like most DUI cases. Nonetheless, the driver may still try to show that their intoxication did not cause your injuries. Since they could be personally financially liable for a huge amount, you can expect that they would still fight your allegations in court. This is why you need a Los Angeles personal injury lawyer in a civil suit for drunk driving.
At a minimum, you would be seeking to recover the following in a drunk driving civil suit:
Medical bills
Lost wages
Pain and suffering
Emotional distress
Wrongful death damages if someone was killed
Cost of rehabilitation
Plaintiffs will usually try to obtain punitive damages
Los Angeles Personal Injury Lawyers Who Can Make a Difference
Contact the attorneys at Jahrmarkt & Associates online or call us at (310) 226 7676 to schedule your free initial consultation. We will fight for you as you seek financial compensation for the drunk driving accident that left you or a loved one with serious injuries.