Have You Been Involved in a Hit and Run Car Accident?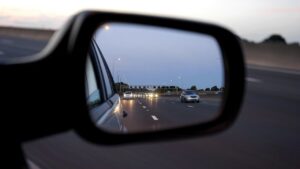 A hit and run car accident takes place when someone leaves the scene of an accident or otherwise declines to identify himself to other parties involved and damages property or injures another person. Even a minor fender bender or accident caused by another driver without a collision will be considered a hit and run if the driver leaves the scene. 
Steps to Take if You are Involved in a Hit and Run Car Accident
Before doing anything else, you should assess whether you or any passengers require immediate medical attention and call any assistance necessary. If you have called an ambulance or determined that one is not needed, you should contact the police. California requires a police report where there is damage over $750 or any bodily injury. However, it is best practice to file a police report regardless of the damage amount or lack of injury. 
Take pictures or gather security camera footage where it is available. Use your phone to document everything present at the scene, including your car and other vehicles, your injuries, and any other damages. Videos and photos provide crucial evidence should the need to file a lawsuit arises.
Write down any details you remember. Additionally, if any witnesses remain present at the scene of the accident, collect their contact information. Witness testimony regarding any details of the crash can be useful evidence. Try to collect important information, including the make, model, and color of the vehicle that hit you and any identifying characteristics like cosmetic damage and stickers, the driver's appearance, and the license tag number. After the accident, keeping an accident journal may be useful should your memory of any details of the accident or the other driver come back to you.
Report the accident to your insurance company. Your insurance company will make a claim to the driver's insurance company if he has been identified. It is important not to speak with the driver's insurance company. They will attempt to collect a recorded statement and will use anything you say against you. Insurance companies are businesses and will do whatever they can to avoid paying you for any injury or damage resulting from an accident. Remember that you have no obligation or duty to speak or cooperate with insurance companies.
Keep records and receipts of all expenses related to your claim, including medical expenses, rental car expenses, and expenses imposed on relatives for assisting you. These records will be important in a settlement with an insurance company or in court to determine your compensation award.
Call a personal injury attorney to handle your claim, and refrain from signing any documents that you do not understand. Attorneys are trained to handle insurance companies and understand the complexities of personal injury claims. Your attorney will help you to understand your rights and to what compensation you might be entitled.
Have You Been the Victim of a Hit and Run Car Accident?

If you have been the victim of a hit and run car accident, call the Los Angeles personal injury lawyers at Jahrmarkt & Associates. Car accidents can result in physical pain and financial-related stress. Our lawyers will fight for the compensation you deserve after being injured through no fault of your own. Schedule your free consultation by calling (310) 226-7676 or visiting our website today.