Commercial Truck Accidents in California – Full Guideline 2021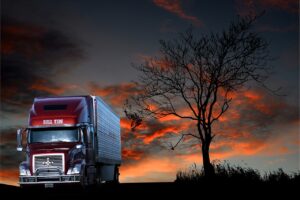 Commercial Truck Accidents, including semi-trucks and tractor-trailers, are vital to interstate and intrastate commerce and are essential to the economy. While they are responsible for transporting goods within the state and the country, they can be extremely dangerous while traveling on the road with smaller vehicles. In California, there were 6,897 injury-causing truck accidents and 327 fatal truck accidents in 2017. In that same year, there were 1,964 fatal or injury-causing accidents in Los Angeles County alone. Making it one of the most dangerous counties in the state for truck accidents.
While accidents with commercial trucks have similar causes to other vehicular accidents, the sheer size of these trucks creates the potential for catastrophic injuries and death when they are involved in collisions. Their size often makes it difficult to correct their actions or stop in the amount of time required to avoid a crash.
If you or a loved one have been involved in a commercial truck accident. You may have a claim for negligence or wrongful death where the accident was fatal. You may receive compensation for medical bills, loss of wages, mental and emotional suffering, and loss of enjoyment of life.
What Are the Common Causes of Commercial Truck Accidents?
Because truck drivers operate their commercial vehicles for longer periods of time than the average driver of other vehicles, they are more prone to making mistakes on the road. Truck drivers and trucking companies must adhere to strict state and federal regulations. Such as the amount of time a driver can operate a truck without a break, but these regulations, at times, fail to protect the public from being injured or killed in a collision. Common causes for commercial truck accidents include:
Distracted driving
Driving under the influence of drugs or alcohol
Failure to obey traffic laws
Lack of experience and negligent hiring and training
Unsecured trailers and other cargo
Fatigue
What Can I Do to Stay Safe While Sharing the Road with Commercial Trucks?
While you cannot prevent the negligent driving of another person, there are certain things you can do to minimize your risk of being seriously injured or killed in a commercial truck accident, including:
Maintaining a safe distance from a truck and moving over when a truck is following you too closely
Avoiding driving in the truck driver's blind spots
Avoiding being on the right side of a truck making a right turn
Refraining from passing trucks on two-lane roadways
Obeying all traffic laws and remaining aware of your surroundings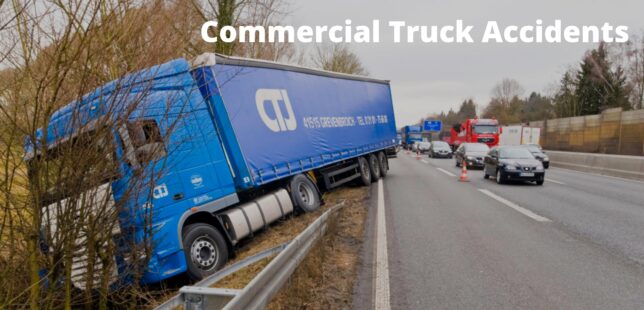 Have You Suffered as a Result of an Accident with a Commercial Truck?
If you or a family member have been injured or killed in a commercial truck accident, call the personal injury attorneys at Jahrmarkt & Associates. Our skilled attorneys understand the catastrophic damage a commercial truck can cause and are dedicated to helping you get your life back on track. For committed representation and a free consultation. Contact our Los Angeles personal injury attorneys by calling (310) 226-7676 or visiting our website today.