Top Four Tips for Car Accident Claims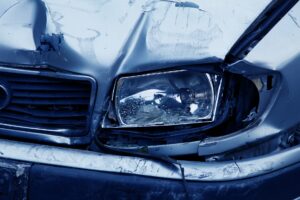 While no two car accidents are exactly the same, there are some universal tips that can help all car accident claims proceed more smoothly. If another driver leaves you injured in a car accident, don't put off consulting with an experienced Los Angeles personal injury attorney.
Tip One: Always Put Safety First
If you're involved in a car accident, always put first things first, and this means moving safely off the road and calling 911 – if anyone is injured or might have been injured. This call is the right thing to do regarding everyone's health and safety and will also generate the police report you need for your Car Accident Claims.
Tip Two: Don't Overshare
If you've been in a car accident, you're only obliged to share the following:
To provide the other driver with your insurance and contact information
To answer any questions asked of you by the police (which you should answer as truthfully and succinctly as possible)
This is where your sharing should end. Even though it may be your first inclination, don't apologize out of politeness. The fact is that anything you say – regardless of your intention – can come back to haunt your claim. Refraining from posting about the accident on social media is another good idea, and staying off social media altogether is an even better one.
Tip Three: Seek the Medical Attention You Need
If you are offered medical care at the scene of the accident, accept it. The fact is that the impact of an accident can leave you injured – even if your injuries aren't immediately apparent. Further, the adrenaline rush that tends to accompany jarring traffic accidents can also mask feelings of pain. In other words, injuries can hide in plain sight until they become more serious and more difficult to treat, so don't delay seeking medical attention after a car accident.
Tip Four: Leave the Insurance Company to Your Personal Injury Attorney
If you've been injured by another motorist's negligence, the insurance representative involved is going to want you to provide a written or – more likely – a recorded statement in your own words. You aren't required to provide such a statement, and it's almost certainly in your best interest not to do so. Your skilled personal injury attorney will provide the insurance company with everything it needs in relation to your claim. This also pertains to your medical release forms. While the insurance company will ask you for a signed medical release, it's better to have your medical records flow through your attorney – who will ensure the insurance company doesn't learn more about your medical history than is pertinent to your claim. 
It's Time to Consult with an Experienced Los Angeles Personal Injury Attorney
A car accident is not a great time to take matters into your own hands. The dedicated personal injury attorneys at Jahrmarkt & Associates – proudly serving the greater Los Angeles area – are well-positioned to skillfully advocate on your behalf – for compensation that adequately addresses the full scope of your physical, financial, and emotional damages. Your rights matter, so please don't hesitate to contact or call us at 310-226-7676 to schedule a free case evaluation today.