Drunk Drivers around the Holidays: Full Guidelines 2022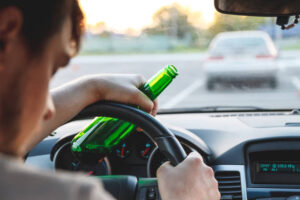 Drunk Drivers around the Holidays
All drunk driving accidents and deaths are preventable, and unfortunately, serious injuries and deaths from DUI crashes around the holidays have become predictable. Based on estimates by the California Highway Patrol (CHP), arrests of suspected DUI drivers this 2021 Thanksgiving period increased by 17% when compared to last year's DUI arrests over the same period.
The CHP arrested 1,019 drivers during this year's Thanksgiving period, which started on Wednesday at 6 pm and ended on Sunday at midnight. Fifty-seven people were killed on California roadways during this period, reflecting an increase of 14% from last year.
In 2020, the CHP arrested 491 drivers suspected of Drunk Drivers around the Holidays during the New Year's Day enforcement period, which started at 6 pm on Tuesday and lasted until Wednesday midnight. According to the CHP, the arrest rate is equivalent to ridding California roads of an impaired driver approximately every four minutes. About three people were killed during that year's enforcement period.
It's also vital to note that 2020's enforcement period of 30 hours was dramatically shorter than 2019's New Year's enforcement period, which was 102 hours. In 2019, 270 people were injured, and about 25 people were killed across the state. Officers also made 1,140 arrests involving suspected impaired drivers.
Why DUI Accidents Happen Drunk Drivers around the Holidays
The vast majority of people throughout the country look forward to long holiday weekends to enjoy time with family friends and get off work. These people associated the holidays with traditions, from seeing loved ones and friends they don't often see to attending various holiday parties and gatherings. Sadly, the holidays are linked to an increase in DUI accidents resulting in severe injuries and deaths.
Most Americans travel around the country during the holidays, and the standard passenger vehicle, which has the highest rate of death per passenger mile of all major transportation options, is undoubtedly the most commonly used mode of transportation during the holidays. Since the holidays typically involve parties with overflowing alcohol, deadly vehicle crashes due to DUI accidents likewise increase.
How Blood Alcohol Concentration (BAC) Affects Driving Ability
Alcohol consumption impairs muscle coordination, reasoning, and thinking, which are all crucial to driving a car safely. In most people, alcohol affects the body as follows:
.02 BAC – Reduced visual functions and ability to do two tasks simultaneously.
.05 BAC – Decreased coordination and ability to monitor moving objects, reduced reaction time to emergency situations, and difficulty steering.
.08 BAC – Difficulty concentrating and controlling speed, short-term memory issues, impaired perception, and decreased information processing ability.
.10 BAC – Reduced ability to brake appropriately and maintain lane position.
.15 BAC – Significant impairment in controlling a vehicle, necessary auditory and visual processing, and focus on driving tasks.
Consult with an Experienced Los Angeles Personal Injury Lawyer Today
There's simply no excuse for drinking and choosing to get behind the wheel. DUI accidents are preventable, and drivers these days have various transportation options. Lawsuits and negotiating with insurance providers are especially challenging if you're in pain, injured, and also can't work.
If you have been hurt in a DUI accident in California, speak to a Los Angeles personal injury lawyer at Jahrmarkt & Associates. Call 310-226-7676 or contact us online to arrange your free case consultation.